Elabhouse 360 Degree Virtual Tour Production Services in Dubai
Showcasing Your Space in Every Dimension - Proof Marketing Solution for Real Estate, Events, Education, Hotels and retailers
Elabhouse offers an all-in-one solution for creating immersive 360 degree virtual tours for various industries. Including; real estate, exhibitions and events, education, Hotels and Restaurants. Implementing 360 degree virtual tours on social media marketing, websites and mobile applications in Duabi, UAE.
Our 360 Degree Virtual Tour Production Services and advance technology
Immersive and Interactive Experience for Users
At Elabhouse we develop 360 degree virtual tours are available for smartphones, desktops, and VR headsets, providing users with an immersive and interactive experience. The technology allows for a seamless walk-through experience, customized tags throughout the tour, and the option to add videos within the tour. The benefits of using 360-degree virtual tours for digital marketing include increased engagement, more leads, and improved conversion rates.
Bring Your project to Life with walkthrough 360 degree virtual tour experiences with Elabhouse
Experienced 360 degree virtual tour production featured services in Dubai
With our 360 Degree Virtual Tours Production Services and Marketing Features. We are dedicated to providing you with the best virtual tour experience that meets your specific needs in Dubai or across the World. Contact us today to learn more about our services and how we can help you showcase your space in every dimension.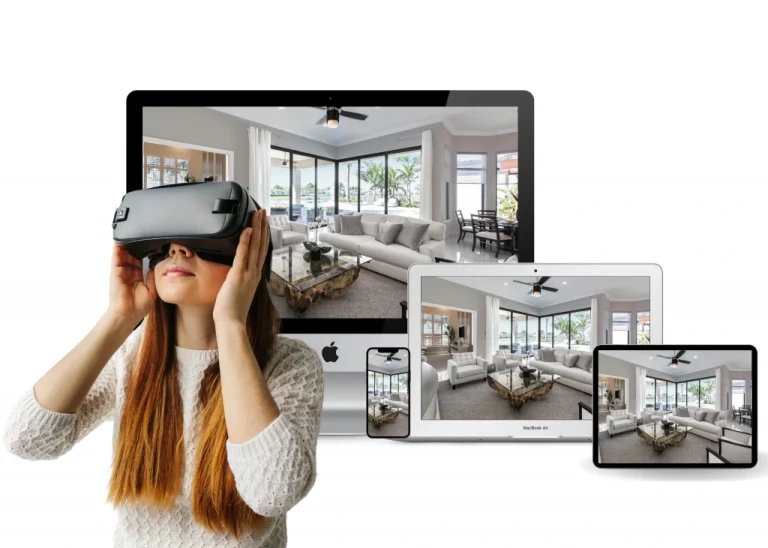 Real Estate Project Showcase
A combination of our 360 degree virtual tours with marketing will power your brand fully immersive experience that allows potential buyers to walk through your property from anywhere in the world. We provide customized tags throughout the tour, fast-track video of the 3D tour, and high-resolution still images from the tour.
Exhibitions and Events
Implementation of our 360 degree virtual tours can help event organizers showcase their venue in a unique and engaging way. We can add videos within the tour, and fully embed the tour into any website or through Google Street View.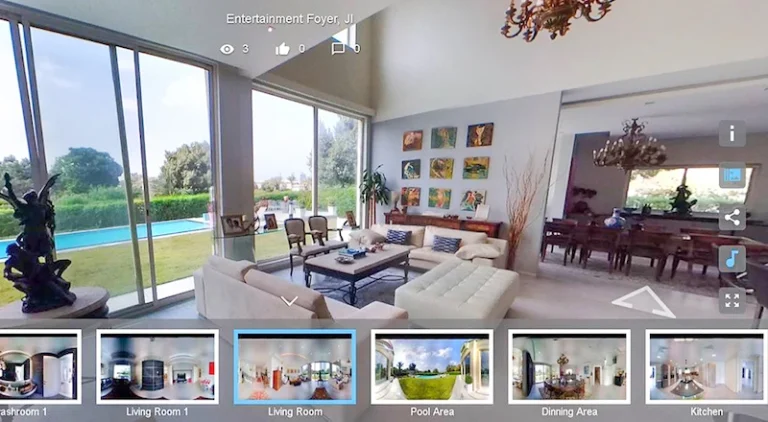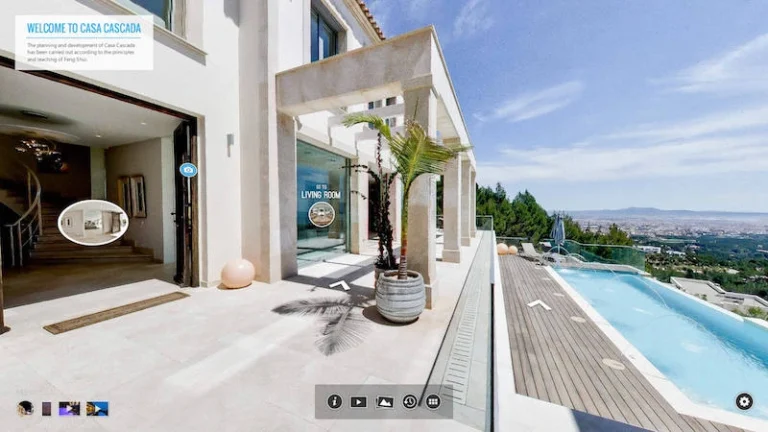 Hotels and Restaurants
Showcase your brand with our 360 virtual tours. It can help hotels and restaurants attract more customers by showcasing their space in a fully immersive and interactive way. We offer a house view of the unit that can be zoomed in and out and a fully accurate schematic floor plan.
Education and Museums
Our virtual tours can enhance the educational experience by offering a 360-degree view of a location or exhibit. We provide a fully immersive seamless walk-through experience that can be accessed from anywhere.
Expert 360 degree virtual tour Services and approach for Your Business
Our passionate team of experienced developers and designers work closely with clients. By approach bringing their vision to life with accurate and developing engaging 360 virtual tours for maximum business impact. Our transparent and affordable pricing ensures you get the best value for your money.
360 degree virtual tour production Frequently Asked Questions
Find Answers to Commonly Asked Questions
We have compiled a list of frequently asked questions about 360 degree virtual tour services to provide answers to your common queries. If you have any other questions or concerns, please feel free to contact us.
What is a 360 degree virtual tour?
A 360 degree virtual tour is an immersive experience that allows users to explore a space in every direction, as if they were physically present in the space. It is created using specialized equipment and software that captures and stitches together a series of both CGI generated or real world images or videos.
How can 360 virtual tours benefit my business?
360 virtual tours can benefit your business by providing a more engaging and interactive way for potential customers to explore your space. They can help showcase your products or services, increase website traffic, and improve overall customer experience.
How long does it take to create a 360 virtual tour?
The time it takes to create a 360 virtual tour depends on the size and complexity of the space being captured, as well as the desired level of interactivity and customization. Generally, it can take anywhere from a few days to several weeks to complete a project. Depending on whether it is a real world images or fully generated CGI photo-realistic 3D visualization.
What kind of spaces are suitable for 360 virtual tours?
360 virtual tours can be used to showcase a wide range of spaces, from real estate properties and hotels, retailers and services to museums and educational institutions. Essentially, any space that would benefit from a more immersive and interactive online presence is a good candidate for a 360 virtual tour.
How can I integrate my 360 virtual tour into my website?
There are several ways to integrate a 360 virtual tour into your website, depending on the platform and hosting options you choose. You can embed the tour directly into a web page, link to it from a menu or button, or even create a dedicated landing page for the tour.
Let's lift your Brand identity and marketing Elabhouse 360 virtual tour production services
Experience Our Other 3D Production Services
Elabhouse offers cutting-edge 360 virtual tour production services to enhance your brand identity and marketing. Our immersive tours allow potential customers to explore your space and products in every direction, leading to increased website traffic and improved customer experience.
contact us for free consultation
Additionally, we offer a range of other 3D production services, including CGI visualization and animation. Contact us today to take your brand to the next level.